Hilary Betts
Addiction & Trauma Therapist – MSc PGDip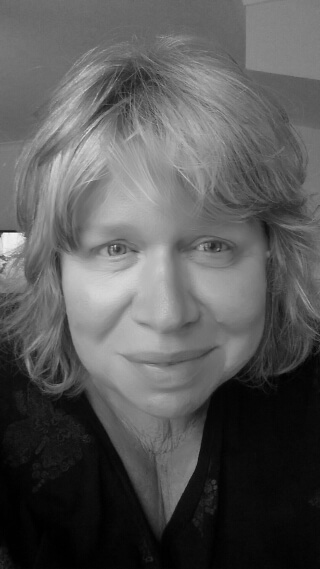 Hilary Thompson Betts began her journey into understanding addiction in 1997 and started to work in the field in 2000. She received her Master of Science degree in Addiction Psychology and Counselling from the University of Greenwich in 2006. Also in 2006 she further trained in Post Induction Therapy and several intensives with Pia Mellody, of the Meadows in Arizona USA, (Inner Child and Trauma/Shame Reduction) to allow her to work with 'Survivor's' of Childhood Abuse/Trauma. She also completed intensive training for Sexual Addiction with Maureen Canning, also of the Meadows, Arizona, USA.
Since leaving the Priory in 2012, Hilary's clinical work extends to her private practice in Harley Street, central London, and Sandy, Bedfordshire, treating individuals, couples, and families, and 'Survivor's' Workshops.
2016 – to date  Clinical Consultant, Addiction and Trauma Therapist, Trainer
2014 – 2016 Clinical Director, Sanctuary Lodge, Halstead Essex
February 2012 – to date: Private Practice in Harley St. Central London and Sandy, Bedfordshire.
2004- February 2012 : Priory Hospital, North London – Addiction Treatment Programme Manager
Hilary has over two decades of experience in the addiction treatment field and has dedicated her work to giving back by supporting individual's into awareness, healing and accessing recovery, and bringing hope for the future. She held a senior managerial position at the Priory Hospital North London, in Southgate, and played a key role in launching a successful survivor's/trauma programme, in the same setting, specifically to meet the needs of adult survivor's of childhood trauma. This work was dedicated to supporting individuals by treating addiction and trauma.
Hilary's industry experience in addiction and trauma, in co-dependence and love addicted/love avoidant behaviour, makes her uniquely qualified to meet the needs of the growing number of individuals seeking recovery from the symptoms of addiction, and the underlying trauma issues that cause life-long patterns of self-destructive behaviour.
Since leaving the Priory in February (2012), Hilary's clinical work now extends to her private counselling practice in Central London, and Sandy in Bedfordshire, treating individuals, couples and family counselling.In 2014, Hilary became the Clinical Director at Sanctuary Lodge, Halstead Essex, a premier, cutting edge Addiction and Trauma Treatment Centre.
Hilary is an experienced Consultant in the field of addiction and trauma. Through professional leadership she is able to provide highly specialised addiction and trauma training to therapy teams across the UK. Hilary is able to support therapy teams with clinical excellence in practice, and encourage service development.
Addictions

Trauma

Trauma Healing Workshops

Co-dependence

Love Addicted Relationships

Love Avoidant Relationships

Adult Children of Alcoholics

Trauma Bonds

Narcissistic Abuse

Training Workshops
Hilary's particular passion and specialism is in facilitating, training and educating individuals in "Survivors- Trauma Reduction Workshops". Her experience helps to concentrate individuals on, and investigate the origins of adult dysfunctional behaviours, by exploring early childhood developmental trauma. This experiential therapy assists in releasing frustrating and painful emotions, and teaches the reparenting of the child parts of the individual that were shamed, abandoned or neglected, empowering them to live as fully functioning adults.
WORKSHOPS
If you are interested in the workshops I hold then you can simply click the links below to read further information regarding both the 'Healing Trauma Workshop' and the 'Healing Trauma Training Workshop'. Just click a link to open up a PDF with all the details.
Testimonial Extract
Hilary brought the subject to life. The best training I've been to. Fantastic in every way. Brilliantly presented and packed with information. Hilary was brilliant and funny. I have learnt so much, my head is buzzing. Inspiring. Thank you.

– Vicky Bellam, Fegans